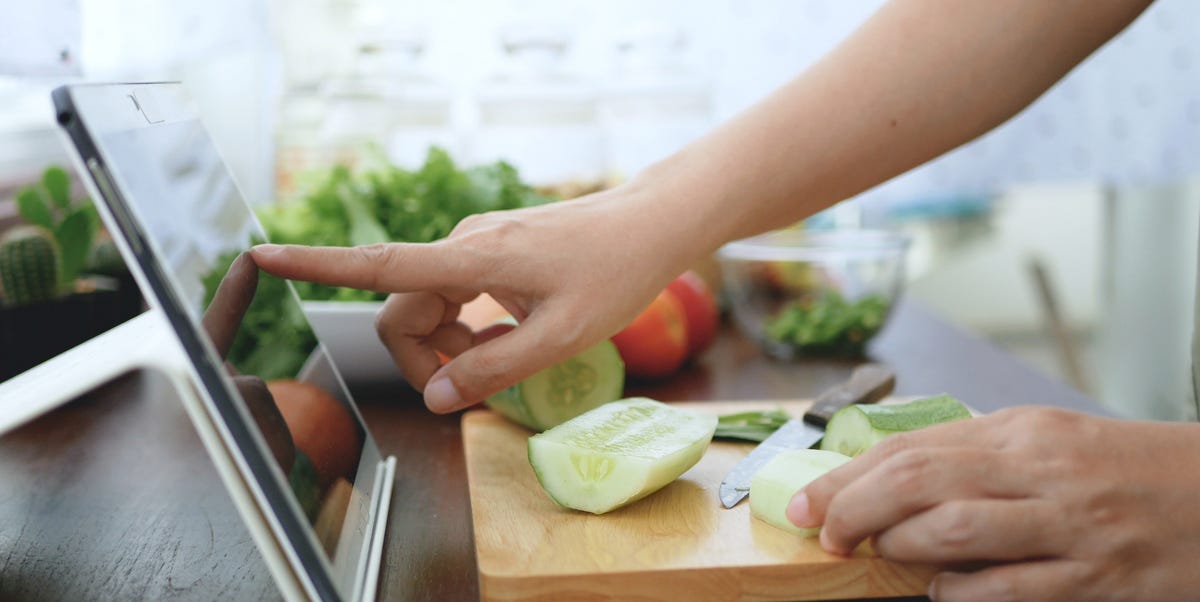 Today's Top Stories
1
The FDA Continues to Pull "Toxic" Hand Sanitizers
2
Nordstrom's Anniversary Sale Is Nearly Here
3
7 Best Lawn Sprinklers to Help Care For Your Lawn
4
15 Best Ab Workouts for Women
5
Do You Really Need a Food Processor and a Blender?
We may earn commission from links on this page, but we only recommend products we back. Why trust us?
Whether you're a beginner or looking to learn something new, here are the best virtual courses to take right now.
Apr 27, 2020
MasterClass
View this post on Instagram

A post shared by MasterClass (@masterclass) on Apr 9, 2020 at 12:00pm PDT
An annual MasterClass membership is the best way to learn cooking skills from some of the world's best chefs. Each class—from the likes of Alice Waters, Gordon Ramsay, and Dominique Ansel—consists of about a dozen or so pre-recorded videos that range from 10-30 minutes so you can learn at your own pace. Right now they're offering a buy-one get-one deal on their annual all-access membership, which means you can take as many classes as you'd like over the next 365 days and give a membership to a friend or family member for free.
Cost:$180 for two all-access annual memberships
Bluprint
View this post on Instagram

A post shared by Bluprint (@therealbluprint) on Apr 27, 2020 at 6:28am PDT
Previously called Craftsy, Bluprint now offers more than 100 cooking classes online in addition to their crafting classes. There's a little bit of something for everyone here whether you're looking for family-friendly classes, courses for absolute beginners, or deep dives into cheese-making and bread baking.
Cost: From $10 per class
Airbnb Online Experiences
View this post on Instagram

A post shared by Airbnb Experiences: Now Online (@airbnbexperiences) on Dec 6, 2019 at 4:31pm PST
Christina Tosi's "Baking Club"
View this post on Instagram

A post shared by christinatosi (@christinatosi) on Apr 25, 2020 at 10:15am PDT
Sure you know how to cut an onion, but do you know how to make graham crackers from scratch? Christina Tosi, the pastry chef behind New York's Milk Bar empire, is hosting live baking lessons at 2 p.m. ET each day on her Instagram to teach aspiring bakers some new skills. You'll find recipes for inventive and fun baked goods like French toast muffins and popcorn cupcakes, as well as basics like lemon curd and soft pretzels. The live classes are archived in her IGTV channel and the written recipes are saved to christinatosi.com.
Cost: Free
Massimo Bottura's "Kitchen Quarantine"
View this post on Instagram

A post shared by Massimo Bottura (@massimobottura) on Apr 26, 2020 at 9:35am PDT
Massimo Bottura, the chef of the three-Michelin-star Osteria Francescana, has a MasterClass on modern Italian cooking. But he has also taken to his Instagram account within the last month to start a more casual series called Kitchen Quarantine, which focuses on creating simple meals using ingredients you likely already have on hand. For example, on April 2, he posted how to make a ragu using leftovers, and on April 19, he shared his recipe for chocolate chip cookies (hint: the secret ingredient is maple syrup). Each night, he posts new "episodes" on his Instagram account from Modena, Italy (you can find previous posts saved to his IGTV channel).
Cost: Free
America's Test Kitchen Cooking School
View this post on Instagram

A post shared by America's Test Kitchen (@testkitchen) on Apr 27, 2020 at 7:30am PDT
Whether you're a beginner looking to pick up basic knife skills or an advanced baker who wants to learn how to make authentic French baguettes, America's Test Kitchen online cooking school has a course for everyone. A $180 annual membership (or $20 per month) offers unlimited access to 320+ classes for cooks at every skill level. Right now, they're offering a 3-week free trial if you want to dip your toes before committing to a longer membership.
Cost: $20 per month or $180 per year for unlimited classes
18 Reasons Why
View this post on Instagram

A post shared by 18 Reasons (@18reasons) on Apr 22, 2020 at 1:40pm PDT
18 Reasons Why is a San Francisco nonprofit cooking school connected to the city's famed Bi Rite Market. Normally, it offers nightly classes and dinners in person at its 18th Street classroom, in addition to providing free Cooking Matters classes to low-income adults, kids, and teens in the Bay Area. Instead of shutting down entirely, it moved its classes online so that small groups of up to 12 people can learn new cooking styles via Zoom. So far, there's been classes on how to make Japanese comfort food, basic knife skills, and even a French crepes workshop for kids ages six and up. To sign up for upcoming classes, see the full schedule on their calendar.
Cost: $35 per class
Delish
View this post on Instagram

A post shared by Delish (@delish) on Mar 18, 2020 at 1:10pm PDT
Delish's editorial director Joanna Saltz and her kids go live on Instagram every week day at 1pm EST to share cook-along videos for you and your little ones. Learn how to make everything from chocolate chip cookie clouds to banana pudding egg rolls.
José Andrés's #RecipesForThePeople
View this post on Instagram

A post shared by Jose Andres (@chefjoseandres) on Apr 20, 2020 at 5:56pm PDT
Somehow while running World Central Kitchen, the charity that has served more than 2 million meals worldwide in response to the coronavirus pandemic, chef José Andrés still manages to post cooking how-to videos on his Instagram feed each night. The series, which he calls #RecipesForThePeople, features Andres and his two daughters cooking simple meals that are easy to recreate in a short amount of time in your own house. Tune in for new recipes each night, or head over to his IGTV channel to watch previous classes.
Cost: Free
Traveling Spoon
View this post on Instagram

A post shared by Traveling Spoon (@travelingspoons) on Apr 26, 2020 at 8:30am PDT
Typically, Traveling Spoon connects travelers with locals across the world to share in-home meals and cooking classes while they're abroad. But after international travel was abruptly halted to curb coronavirus, Traveling Spoon started offering online cooking classes so people can learn about new cuisines and "travel" from their own kitchen. For example, you can learn how to make handmade pasta with Cinzia in Florence, empanadas with Gabriela in Buenos Aires, or a character bento box with Noriko in Japan. Starting at $25 per class for a four person household, all classes are conducted on Zoom and can be scheduled at your own convenience with the hosts.
Cost: $25 per class
Freelance Writer Lyndsey Matthews is the Destination News Editor for AFAR; previously she was a Lifestyle Editor across all of Hearst Digital Media's brands, and a digital editor at Martha Stewart Weddings and Travel + Leisure.
This content is created and maintained by a third party, and imported onto this page to help users provide their email addresses. You may be able to find more information about this and similar content at piano.io
This commenting section is created and maintained by a third party, and imported onto this page. You may be able to find more information on their web site.
Advertisement – Continue Reading Below